Floor mats make sure your business makes a first and lasting impression
Industrial-grade floor mats stop snow, salt, and dirt in their tracks, keeping your business looking clean, and your customers and employees safe from slipping and becoming injured.
Our mat programs ensure that your facility looks great and is safe for employees and customers. Mats lower the risk of accidents in wet areas and reduce wear and tear in high-traffic locations. We provide regularly-scheduled service visits to exchange soiled floor mats with clean, sanitized replacements.
Classic Mats
Floor mats can be used as entrance doormats, and walk-off mats, as well as runner mats down corridors hallways.
Ask us about our custom designed floor mats!
Floor Mat Rental Benefits
=

Keeps customer areas cleaner

=

Prevents long-term damage to floors

=

Makes your brand more memorable by displaying your logo

=

Increases employee comfort and safety while reducing liability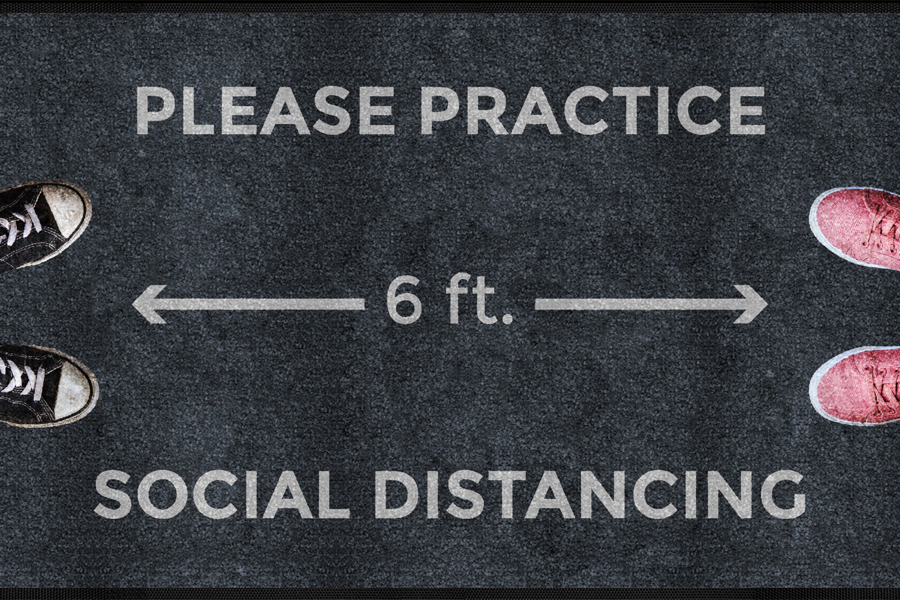 Explore our selection of safety mats designed for high-traffic usage.

Customize your mats with welcome messages or your company's branding. 

Freshly cleaned mats are delivered to your business weekly.

Dirty mats are picked up and undergo our commercial cleaning process.
WHAT TYPES OF FLOOR MATS DO YOU OFFER?
Our floors mats are either carpet or rubber, both of which come in a number of colors and sizes, and are fully customizable to include your company's logo.
WHAT IS THE ADVANTAGE OF RENTING FLOOR MATS OVER PURCHASING THEM?
Our regular cleaning service lets you rest assured that you will always have freshly-cleaned mats protecting your floors, while showcasing your company's attention to detail.
WHERE SHOULD I PUT FLOOR MATS?
Any place in your business where you have regular foot traffic. The most common places are entryways, hallways, cashier areas, or anywhere slipping may be a risk such as behind a bar, or in a locker room.
CAN YOU CUSTOMIZE MY MATS TO SHOWCASE MY BRANDING?
Absolutely! This is a very popular option for floor mats placed in entryways.
DO I HAVE TO MAKE ANY INITIAL INVESTMENTS BEFORE GETTING STARTED?
No, purchasing a floor mat is not needed in order to begin our rental service.

Cash or Check on Delivery